By Paul Ashton, Psy.D., D.Min.
Consultant to the VIRTUS® Programs
---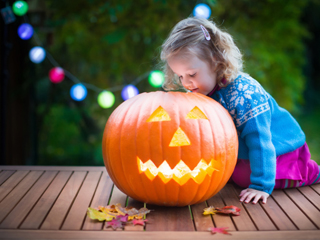 Seeking the face of God in everything, everyone, all the time, and his hand in every happening; this is what it means to be contemplative in the heart of the world. Seeing and adoring the presence of Jesus, especially in the lowly appearance of bread, and in the distressing disguise of the poor.
—Blessed Teresa of Calcutta
My work travels take me to many places, and I always feel blessed to visit such interesting cities and towns and meet many diverse people. And so it was one warm, September Sunday evening in Atlantic City, New Jersey. As I walked the boardwalk I was more and more curious about what I thought was an early Halloween. I saw many women and young girls, even infants, in what I thought were beauty pageant costumes. Hundreds were walking the boardwalk, and I couldn't figure it out, until I saw signs indicating that the Miss America Pageant had returned to Atlantic City after not being held there for many years. These were not costumes as much as they were proud displays of previously won pageants by girls and women of every age. They had come to participate in the festivities and were joined in one supersized reunion from all over the country.
I happened upon a local diner filled with these beautiful women enjoying a burger and fries and having lots of laughs. I thought it was a delightful assembly enjoying America's favorite food. Although it might be awkward for many to be eating fries and enjoying milkshakes wearing satin sashes and bejeweled crowns, the women proved me wrong—they did so with grace and gusto combined! It wasn't a completely joyful experience for me, however. I kept thinking of what I encountered when I entered the restaurant through a small entry—a very powerful odor that hit you right in the stomach. It was so strong that it made you want to leave the place immediately. It was a very small hallway that I rushed to get through, and in one corner I noticed what appeared to be a homeless man sitting on a chair. I rushed past him to get through the restaurant's inner door and was shown a seat. The smell lingered in my nostrils as I was trying to make sense of it all. It became obvious that it was coming from the man sitting in the corner of the hall.
I ordered and tried to avoid what I encountered at the door, and I continued to people watch when a few more beauty pageant winners and their parents entered through the same hall. One particular couple was a mother and daughter dressed in matching pageant regalia. They looked beautiful. I wondered what they thought all pristinely dressed and coiffed, as they entered through that hallway. I couldn't help but notice the total juxtaposition. What a world we live in I thought, where such disparity exists.
Soon after the mother and daughter sat down, they were back up at the front desk talking with the hostess. I was curious. I watched as the mother pointed to the hall and the man sitting there. I thought that she was making a complaint. Instead, a few moments later, I saw the mother and daughter in their evening gowns and with their crowns, take a menu to the man in the hall, and through the glass window I saw them gently approach him and show him a menu. They both shook his hand and talked to him.
I was immediately humbled and felt ashamed. Why would I think that these women would complain instead of help him? Why didn't I do something myself? The shame still sits with me.
Halloween is a time when kids of all ages dress up in costumes and for one night take on the persona of another person, place or thing. For whatever reason—custom, practice or tradition, but mostly for fun, people celebrate the tradition by "dressing up." Children collect candy and laugh and giggle their way through their neighborhoods as they "frighten" others with their costumes.
Many wear "costumes" of different kinds on a daily basis: police; troopers; military; fire fighters; postal workers; nurses; physicians; bankers; dentists; fast food employees; priests; brothers; sisters; teachers; store employees and many others. I know that I struggle wondering why and what the motive is behind each costume or uniform. I also know that I unnecessarily judge others by what they wear. What I most importantly know is that God is merciful, and shows me the way back to the truth in so many ways and through so many people who cross my path. Whether it is a beauty pageant, Halloween or in my everyday encounters—God is present in persons, places and things.
Halloween perhaps, is a vivid reminder of this. We never know who is behind the mask and costume, but what we can absolutely rely on is that each person behind the mask and under the costume is Christ. We may miss the holes in their hands and feet and mistake them with our own fears and prejudices, but they are Christ indeed.
May you be inspired this Halloween to look beyond the masks and costumes and be blessed by the God of joy and surprises!