How Foster Children Thrive
The idea of fostering children can seem overwhelming. Prospective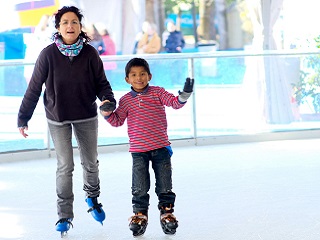 foster families can worry about integration and bonding as well as feel unsure of their ability to help and encourage children who have faced a lot of hardship growing up. The truth is, fostering is not always easy. But, most moms and dads will agree, neither is parenting.
In fact, while it is true there are particular challenges to being a foster parent, it can be fairly similar to parenting your own children. Recently, a study was done that interviewed children who had been fostered. They were asked what made some foster situations more successful. Here's what the children who have gone through the foster care system had to say about their experiences.
The positives they listed about their experience with some foster parents included:
clear disciplinary style,
setting firm boundaries,
nurturing care,
enjoyable time together and
mentoring further development.
On the flip side, they saw these actions as negative:
angry or inconsistent disciplinary styles,
failure to set appropriate boundaries,
rejecting and neglectful behavior,
a lack of joint activities,
a chaotic lifestyle and parental illness.
As a caring adult, you no doubt have seen the effects of the positives listed above with your own children or children you work with. In turn, these negatives probably come as no surprise. If you've ever considered fostering, consider this: these children need the same sort of nourishment and guidance that you have given children in other scenarios. Dedicated foster parents make a tremendous difference in children's lives. If you feel God may be calling you to be a foster parent, we encourage you to take an easy next step and look into fostering requirements in your area.

This article is not part of your continuing training. To access your required bulletins you must log in using the form in the upper left-hand corner of the screen. Then go to the TRAINING tab.