Extraordinary Lives Celebrated in Ordinary Time
We celebrate many Saints in the month of July, the Season of Ordinary Time, where we ponder the meaning of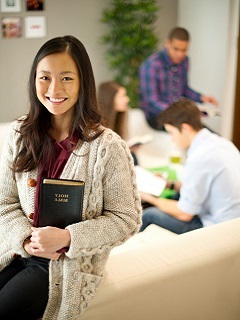 Jesus' message of Good News, and deepen our maturity in faith. We pray with the Saints whose lives are celebrated this month, and call upon them to intercede for us.
Saint Oliver Plunkett, give us courage to follow our Faith Tradition without wavering and counting the cost. July 2
Saint Thomas the Apostle, bless us with vision, that we might see God and proclaim as you did: "My Lord and My God!" July 3
Saint Maria Goretti, protect our youth. Be their guide and inspiration as they navigate the temptations of our culture and society. July 6
Saint Benedict, pray for us that we might take seriously the blessings of the great gift of life entrusted to us and that all of our prayer and work be devoted to God. July 11
Saint Henry, intercede to God on our behalf that we might be peacemakers at every cost, always being faithful to the Gospels. July 13
Saint Kateri Tekakwitha, "Lily of the Mohawks," you forged a way through your simple spirit, filled with zeal and love. Be the inspiration of our youth. July 14
Saint Bonaventure, pray for us that we might seek knowledge and truth in the spirit of Saint Francis, who is the model of peace and harmony. July 15
Finding out more about the lives of these devoted servants of God through a quick search online can inspire you to talk to the children in your lives about these very interesting Saints. It is a great summer project.
Lord, God, hear the prayers we raise through your devoted sons and daughters that we, too, may be inspired to be singularly set on your Love.
This article is not part of your continuing training. To access your required bulletins you must log in using the form in the upper left-hand corner of the screen. Then go to the TRAINING tab.