The Long-Lasting Effects of Abuse
As caring adults, we all recognize that child abuse is an egregious crime against an innocent child. But are you familiar with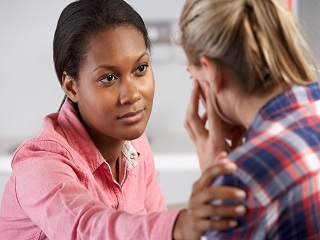 how long-lasting effects of abuse are? Experts report that "Individuals who reported six or more adverse childhood experiences had an average life expectancy two decades shorter than those who reported none."
Sadly, that disturbing statistic is far from the only documented result of child abuse. Other ill effects include:
Mental health issues including smoking and drinking at an early age, addictions, increased instances of mental health disorders, and suicide attempts.

Increased risky sexual behavior including: multiple sexual partners, early initiation of sex, teen pregnancy, contracting sexually transmitted diseases, etc.

Physical ramifications such as Ischemic heart disease (IHD), Chronic obstructive pulmonary disease (COPD), and liver disease.
And, most tragically, state agencies report that 4 or 5 children die of abuse every day. Why share these sorts of statistics? They are important to share because it drives home the importance of doing everything in our power to protect children. Child abuse leaves life-long scars that victims/survivors must cope with throughout adulthood.

This article is not part of your continuing training. To access your required bulletins you must log in using the form in the upper left-hand corner of the screen. Then go to the TRAINING tab.