All Saints and All Souls Days
The Church's rich tradition of celebrating the communion of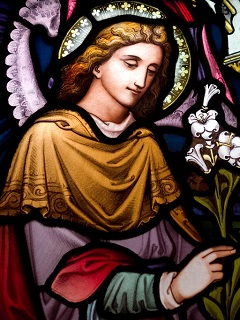 saints is always a great opportunity to remember, celebrate and pray for the wonderful people in our lives who have loved us and gone before us. It is also the time to acknowledge the saints in our midst who support and inspire us daily. These men and women seldom realize the powerful impact they have on our lives. At the same time, we all fall prey to expecting them to always be there for us, and sometime we take them for granted.

We don't often think of the saintliness of those who love and support us, finding it easier to see their faults and imperfections. While we never mean to, seeing the good in others sometimes gets lost in the everyday details and practicalities of life. But, in our heart of hearts we know that we live among the Saints. The many unknown sacrifices of our loved ones and their attention to the details of our lives shows us Christ's Love in a vivid way. We all benefit as it helps us to get through the challenges and pains of life. They make us stronger, and bring us closer to the truth that God's love sustains us and brings us closer as His family.

These holy days remind us to be mindful that the Saints in heaven and on earth propel us to be as great as we can be. United in our trials, strong in our passions, faithful in our relationships we celebrate all the Saints in heaven and on earth, and we prayerfully remember our loved ones who have died and gone before us.

Thomas Becket stated it well: "Remember the sufferings of Christ, the storms that were weathered… the crown that came from those sufferings which gave new radiance to the faith… All saints give testimony to the truth that without real effort, no one ever wins the crown."

This article is not part of your continuing training. To access your required bulletins you must log in using the form in the upper left-hand corner of the screen. Then go to the TRAINING tab.