Advent: A Season of Little Gestures
We find ourselves at the door of another season of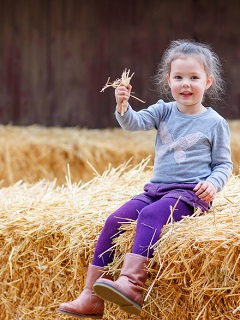 Advent—anticipation for the great coming of Jesus. For many, this is their favorite season of the year where they can prayerfully wait in joyful hope. Not only do people wait, but they prepare, and the season brings a great share of expectations and challenges. Advent, however, centers us to the truer meaning of Christ's coming. It calls us to be mindful of what the presence of Jesus means in our world.
Reflecting on the season's scripture readings, we find that the recipe for holiness calls for simplicity. It also calls for a large helping of kindness and charity toward others. Way back in the first grade in 1969, Sister Consolata, CJC, had us make nativity scenes from shoe boxes. A big bale of hay was donated, and each time we accomplished a kind deed for others, we were allowed to take a piece of straw and place it in our manger scene. The goal of course, was to see how comfortable we could make the stables with our small act of kindness. For a young kid, the image and method was very powerful.

Pope Francis stated, "Like happiness, holiness is always tied to little gestures." As we prepare for Christ's coming, we are reminded each Advent of our call to holiness. The happy moments in the preparations and anticipations of Christmas fill our hearts with joy. The stressors attached to those same moments are often unavoidable. What Advent does is to focus on the small ways we can change all of it. Little joys, little happinesses—all leading to the greater joys of Christ's love for us in the fullness of time. It is a love which sustains us and blows away the problems that amount to nothing in the face of the One who loves us tremendously.
This article is not part of your continuing training. To access your required bulletins you must log in using the form in the upper left-hand corner of the screen. Then go to the TRAINING tab.