National Day of Prayer: May 7
The National Day of Prayer is observed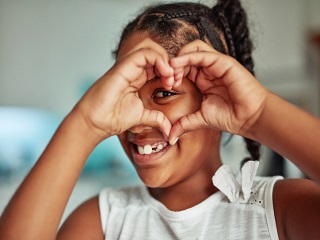 annually on the first Thursday in May (May 7). It has been observed in the United States, enacted by Congress, since 1952. We are asked to "turn to God in prayer and meditation" on this day, united as a nation. First, we should raise our prayerful voices in thanksgiving, and then unite our voices in prayer for all in our nation and the world. Now, more than ever, we see the power of our prayer and the need for us to unite our voices, thoughts and hearts raised to God in a resounding cry—deliver us, O Lord!
Praying is something we are called to do often, and, in doing so, we are brought an inner peace and comfort unlike any other. Praying is not something we have to work so hard at. "Prayer is the raising of one's mind and heart to God or the requesting of good things from God." [Saint John Damascene, Catechism of the Catholic Church, 2559]
Talking to God is something we probably all do all the time. Even though we might be asking things from Him most of time, we acknowledge God's loving presence in our lives when we reach out to Him. We embrace the Beatitudes: "Blessed are the poor in spirit, for theirs in the kingdom of heaven," [Matthew 5:3] when we acknowledge our powerlessness and know that nothing is possible without God.
It is always humbling and striking to see a person or family praying before meals in restaurants. Uniting our voices in prayer unifies and strengths us and raises to our consciousness the power of our prayer. So, untied with all in our nation, let us pray:
God, the creator of all, we come to you with joy and thanksgiving in raising our united voices to You, who has blessed us and given us every good thing for our use. Thank you for the many blessings you have bestowed upon us. Please be ever present to those among us who are in need of food, clothing, shelter and safety. Be present to all victims of child sexual abuse. Bless those who protect us from harm and call to peace and justice all those whom we elect to serve us. Amen.
This article is the copyrighted property of National Catholic Services, LLC. All rights reserved. To provide constructive feedback, or request permission to redistribute, please communicate with: editor@virtus.org
This article is not part of your continuing training. To access your required bulletins you must log in using the form in the upper left-hand corner of the screen. Then go to the TRAINING tab.