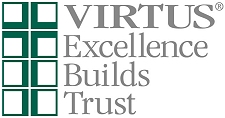 COMMUNICARE®Copyright © 2009 by The National Catholic Risk Retention Group, Inc., Volume 10, Number 1, January 2009
Substance Abuse Prevention
By Erika Allen, J.D., Ph.D.
Consultant to the VIRTUS® Programs
The pervasiveness of drug and alcohol use among young people is astonishing. By the time adolescents finish 8th grade, approximately 50 percent have had at least one drink, and more than 20 percent have been drunk. A study by the National Institute on Alcohol Abuse and Alcoholism reports that if a teen starts to drink at 15, he or she has a 40 percent chance of alcoholism or alcohol dependence as an adult. Several major studies have noted an increase in teen abuse of prescription and over-the-counter drugs, prompting the nickname "Gen Rx." The most recent Monitoring the Future, http://www.monitoringthefuture.org, study found that 7 of the top 11 most commonly abused drugs by high school seniors are either prescribed or over-the-counter. Drug use is the leading cause of teen health problems, the leading cause of teen social problems, the leading cause of accidents resulting in serious teen injury, and the leading cause of accidents resulting in teen death.
After so many years of thinking about substance abuse, why haven't other efforts to curb use worked? Too often, parents and organizations manage substance abuse by spotting problems, rather than building the skills and frameworks to prevent them. For example, 88 percent of US schools discipline a child for bringing drugs to school, but only 36 percent of public schools have counseling resources to teach skills that would make drugs less appealing in the first place.
So what can parents and other adults who work with children do to help? Our goal must be to prevent young people from trying drugs at all. Of course, it would be easier if we could just predict which kids were likely to try drugs and focus all of our efforts on just them. All too often, adults are tempted to approach substance abuse prevention in this way. Yet there are very few straightforward cultural, socio-economic, or other categories that make potential abusers easier to spot. All young people are susceptible to substance abuse.
The risk of becoming a substance abuser involves the relationship among the number and types of risk factors and behaviors versus protective factors. Both risk and protective factors exist at the individual level, within the family, and throughout organizations and the community itself. Thus, the best prevention reaches young people in multiple settings—school and home, for example.
Second, prevention is more effective than intervention. This program highlights what you can do to keep kids safe from drugs from the beginning. Many years of research tells us that it is easier to lessen the risk that a child will begin using drugs than it is to intervene once he or she has begun. Moreover, a key step toward eliminating serious abuse and addiction is to keep kids from taking the first step. While not all young people who "experiment" with drugs will become abusers, all abusers were at one time experimenters.
Third, substance abuse should be viewed in a holistic manner. The motives for young people to abuse vary greatly from person to person. After all, almost any need that a teen could feel must be satisfied can seemingly be "met" with substance use. As a result, the best prevention takes different forms depending upon, among other things, the age of the young people in question.
Lastly, prevention is the most effective when it is approached as a holistic effort, thus addressing all forms of substance abuse, including the use of illegal drugs, underage use of legal drugs such as alcohol and tobacco, use of prescription or
over-the-counter drugs, use of a legal substance in inappropriate ways, such as inhalants and use of performance-enhancing drugs such as steroids.
When young people abuse substances, families, schools, organizations, and communities all suffer, and the lives of children are often permanently damaged. If we want young people to do the right thing, we've got to help them. And to do so, all caring adults have got to know what to look for, how to keep kids on the right path, and how to talk with someone who may have a problem.
News from the VIRTUS® Programs
The Substance Abuse Prevention Program is now available and, using the highly successful design of our previous child protection programs, the Substance Abuse Prevention Program addresses the three distinct steps of Timely Recognition, which is an awareness of the circumstances and influences that lead to a young person's involvement in substance abuse; Prevention Initiatives, which include the actions you can take to help kids steer clear of substance abuse; and Vital Intervention, which outlines how to get involved if you believe a young person may be abusing substances. All together, the program framework conforms to the recommended guidelines of a major national study that outlines best practices for drug prevention education. For more information about the Substance Abuse Prevention Program, please contact Pat Neal at 888.847.8870 or pneal@virtus.org.
The 2008 Fifth Annual VIRTUS Coordinator Conference was a success. The conference was held at the Embassy Suites, Downtown Chicago, and we had more than sixty people in attendance.
During the conference, we performed a SWOT Analysis, a strategic planning tool to evaluate strengths, weaknesses, opportunities, and threats related to the VIRTUS Programs:
Strengths were defined as attributes that are helpful to achieving the objective.
Weaknesses were defined as attributes that are harmful to achieving the objective.
Opportunities were defined as external conditions that are helpful to achieving the objective.
Threats were defined as external conditions that are harmful to achieving the objective.
One "Opportunity" that stood out was the evangelization opportunities. The following are related statements from the coordinators:
"Other denominations will hopefully implement similar programs in future"
"Tell our story to motivate others outside the Catholic Community"
"Community outreach"
"Opportunities to reach out to more diverse populations"
With the Protecting God's Children® and Protecting All Children™ programs, we are beginning to reach outside the Catholic Church. We are not only reaching other denominations, but also responding to international inquiries. We have forwarded marketing materials to Australia, Canada, Ireland, and Singapore.