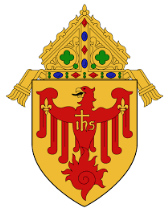 In light of the current health concerns, one prudent and preventative measure we can take is to make the VIRTUS Protecting God's Children training available Online as an option.
This is a temporary precaution, and we will still offer the live training sessions available as an option.
This is a list of upcoming sessions in your area.
Your diocese or organization has not scheduled any training courses.
Please check back again later.