One Simple Thing You Can Do To Fight Human Trafficking
Tragically, we know that human sexual trafficking (including trafficking of minors) is happening all over the world, right now.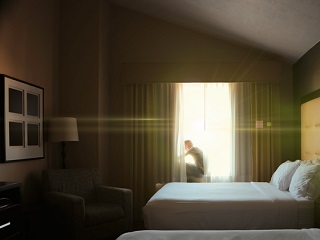 This is not just a problem overseas, but is widespread in the United States as well.
This problem can seem insurmountable, but there is something tangible we can do to help. Many victims of trafficking are photographed or taped in hotel rooms. Their surroundings are a clue to where the victims are located, along with common locations that the perpetrators may use.
Now, with an app called TraffickCam, we can contribute to a database that catalogues what hotel rooms look like. When new photos of victims in hotel rooms appear, law enforcement can ask TraffickCam to run through its database, looking for a match among existing photos submitted by people like you and me. If it finds a match, then it will be able to track down where the victim was/is located-or can at least help narrow the search.
If you travel and stay in hotels, you can easily download the TraffikCam app for iPhone, iPads, and Android devices from your electronic device's online app store. Contributing to the database is simple: you enter your hotel name and room number, take four pictures, and submit the info to the database. Two minutes of your time could save the lives of human trafficking victims.
This article is not part of your continuing training. To access your required bulletins you must log in using the form in the upper left-hand corner of the screen. Then go to the TRAINING tab.