By Paul Ashton, Psy.D., D.Min.
Consultant to the VIRTUS® Programs
---
By the sweat of your brow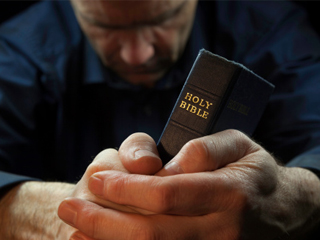 you shall eat bread,
Until you return to the ground,
from which you were taken;
For you are dust,
and to dust you shall return.
This somber passage is well known and often quoted, and for Christians it is a sure sign of the beginning of Lent. We begin the traditional 40 days by having ashes imposed upon our foreheads in the shape of a cross, recalling vividly to our minds that without God we are nothing. Our reliance upon Him is where we find the source and strength to propel our lives to the peace that God wishes for us.
Entering Lent is a journey into our inner world. We begin the journey by listening to God's Word reminding us that our life begins and ends in Him and our eternal life is born from His great love for us through His Son, Jesus. Listening is the key to the success of a Lent well spent.
Accessing our interior world is not always an easy undertaking—especially in our fast-paced society with endless needs and reasons to multi-task. Slowing down, being attentive to the small things and putting aside unnecessary distractions comprise the "to-do" list we need to undertake this quest.
For some, this journey is long and arduous marked with many false starts. It is a scary undertaking laden with denial and avoidance of difficult feelings that pain us to embrace. Lent is the perfect time for those of us who find ourselves in this position. The scripture throughout the season directs us to our self and the importance of rediscovering meaning in our values.
The ways in which we undertake the journey are as widely varied as the many people taking the pilgrimage. Prayer in its many forms: adoration, contrition, thanksgiving and supplication, be it through meditation or contemplation are the most common practices. Some people pray the Rosary or walk through and pray the Stations of the Cross. Others practice journaling or Lectio Divina (encouraged by Pope Emeritus Benedict XVI and Pope Francis). Some pick a scriptural passage and place themselves in the story. Others take walks, listen to or play spiritual music, sing, dance or simply stay still and pay prayerful attention to their breathing to begin the conversation with God.
There are many whose work is offered through prayer or who undertake volunteer ministries in service to others—all offered to God for His glory. The most important thing is that you make the effort to pray, no matter the way or time of day. Lent reminds us of that fact and the season unites us together in support of each other. Fasting and abstaining from meat is a part of our glorious tradition. Accompanied with prayer, these actions contribute to the good works of our great Church. Our sacrifices unite together in prayer and transform the world.
Humbling ourselves throughout Lent is something we undertake as a journey together. When we falter, God sends us people, places and things to help us get back on the right path. We can do nothing without God, and we rely on His power to transform us in mighty ways so that when the great feast of Easter arrives we celebrate fully with joy. Here are some helpful suggestions to assist you with your prayer journey this Lent:
Find a quiet place and time. Prayer can be done anywhere but it is good to have a place that is conducive to relaxing and focusing our attention on God. Finding a regular time to pray each day can also be helpful to making prayer an important daily routine.
Calm yourself and put away distractions. It is also important to be relaxed when we pray by finding a comfortable posture.
Use formal prayers or speak freely about what you feel to God, or use a combination of the two. It is important to note that there is no "right" way to pray. Experiment with styles and forms of prayer according to your personality. Prayer is an ongoing, developing relationship with God.
Take time to listen. God does speak to us in prayer but we need to listen with our hearts. Be open to what God is telling you rather than just what you want to say, or even want or expect to hear.
Read the Bible during your prayer time
Keep a prayer journal
Have the proper attitude. Prayer requires openness to God and a desire to worship and get to know God better (www.BostonCatholic.org).