Good Always Wins
How easy it is to label others as bad, immoral, deviant, as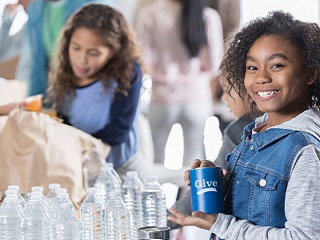 devils and monsters. Watching or reading the news can make us sick when we see so much devastation and the tearing down of society all around us. Innocent victims are everywhere. Senseless shootings, hunger, poverty, war and injustice are everyday things.
Some, employing God's name or their own method of justice and revenge, lash out at others. They're jealous of any peace individuals might find in themselves. Because of their own ignorance, self-hatred, lack of responsibility and acceptance of their own behaviors, they find it easy to hurt others while feeling justified and deputized by God. The Gospels teach us otherwise, however. We know better, we see better and we act better than those whose narcissism and personality disorders propel them to a continued life of poor choices sometimes cleverly disguised as goodness.
However, they never, ever win—because God, who lives in each one of us, even those who perpetrate the hate, always soars toward the light. The darkness may be grim and oppressive, but it always gives way to the light, whose power within each and every one of us reach out toward others to lift them up, instead of tearing down.
Hateful events are constantly counter-effected by the small, yet powerful good deeds of others who, in seeing hate, pour out Love. They donate blood, give money, volunteer, pray, sacrifice and do any number of other wonderful things in their own families and communities. These deeds add up to build a blinding force of light to overcome the darkness. It always works. Hardened hearts are melted by prayer and sacrifice. Good always wins. God dwells within, and what people forget when they commit these acts of hatred is the very God who loves them is with them in their own pain and sorrow.
"He saved us and called us to a holy life, not according to our works but according to His own design and the grace bestowed on us in Christ Jesus before time began, but now made manifest through the appearance of our savior Christ Jesus, who destroyed death and brought life and immortality to light through the gospel…" [2 Timothy 1: 9-10]
This article is not part of your continuing training. To access your required bulletins you must log in using the form in the upper left-hand corner of the screen. Then go to the TRAINING tab.