Mentoring Tip: Consistency
As a caring adult, you may be a mentor to a child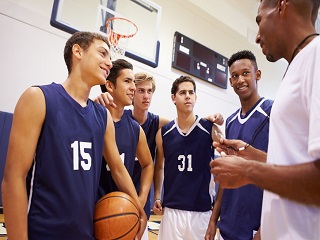 in a variety of different situations—as a teacher, a volunteer, a coach, a family friend or even as a Godparent. Each of these roles have their own nuances, but there are characteristics that should be foundational to every mentoring relationship; the first of which is consistency.
Making a positive impact on the life of a child takes time; it also requires a healthy level of trust based on the type of relationship. That's why being consistent in your role is so important. At the beginning of a mentoring position with a child, you may want to ask yourself:
How much time am I regularly able to commit to mentoring?
How available can I be for a child to communicate with me?
If applicable, are there specific rules within the overarching organization for my ministry that provide additional boundaries I must be aware of and follow?
Are the child's parent(s) and I on the same page about how large or small this mentoring commitment should be?
Everyone has to cancel or change plans occasionally, but on the whole, adults who are reliably present to kids, and who are consistent with their behaviors, are the ones whom kids can depend on, learn from and look up to. So, if you are willing to become a mentor, making a commitment to consistency a priority.
This article is not part of your continuing training. To access your required bulletins you must log in using the form in the upper left-hand corner of the screen. Then go to the TRAINING tab.