Nations Under God
The summer months bring the patriotic holidays in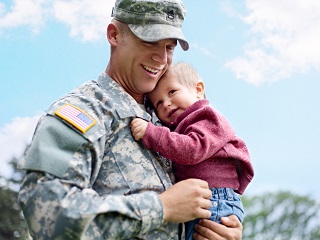 which we celebrate all of the wonderful blessings that we have attained as a nation. Many heroic men and women gave their lives in service to the freedom of this country and we should always and forever be mindful of their great sacrifice. Many still are fighting and protecting the country in dangerous situations as we go about our daily routines often unaware of the sacrifices that being made on our behalf. In recent years, countless men and women have sacrificed their lives and still many others have lost limbs and are critically wounded in the struggle toward peace. Just as devastating are the countless soldiers who experience great depression and suffer from post-traumatic stress and its many debilitating consequences.
Unsung heroes are remembered too infrequently. Having spent a good deal of time recently in a Veterans Hospital, I saw firsthand the sufferings of those who fight for the rights of this country. What is most outstanding in my mind is the amount of respect shown not only to each other, but to every person who enters the doors of this institution. It was a very large facility with many components, including social gathering spots and a commissary. It was ministry at its finest, where volunteers assisted the infirm, and veterans took care of each other by listening, asking, saluting and honoring.
We recognize that we are a nation under God's creation and protection, and we further recognize that all nations live under God. When someone is down and wounded, fallen and in need, man to man, woman to woman, no matter who or what or where from—this is all easy to see as we are made in God's image to reach out and help when needed. If only we could see this more clearly Nation to Nation—all struggling for justice, peace and harmony. All nations under God; God of all nations, please hear our prayers for peace.
This article is not part of your continuing training. To access your required bulletins you must log in using the form in the upper left-hand corner of the screen. Then go to the TRAINING tab.