Coming out of the Darkness: Wisdom that Helps
All of us have experienced some darkness in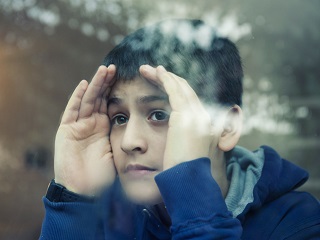 our lives. Some, more than others. Something goes wrong, we get lost, we can't face what we did, it gets dark, we get more and more confused and there seems no way out. We follow a path of confusion into a darkness that seems to get deeper and deeper until we are totally lost. But there is always a way out; always. Consider the words of Good Pope John Paul I:
"What a mistake those who do not hope make! Judas made a huge blunder the day in which he sold Christ for 30 denarii, but he made an even bigger one when he thought that his sin was too great to be forgiven. No sin is too big: any wretchedness, however great, can always be enclosed in infinite mercy." God forgives all those who seek His mercy and forgiveness.
Pope Saint John Paul II reminds us that no matter how awful or dreadful our situation may be, light overcomes darkness:
"Even if the forces of darkness appear to prevail, those who believe in God know that evil and death do not have the final say."
Reaching out, sometimes even crying out to God for assistance is the way out of our personal darkness. Pope Benedict XVI encouraged us to reach out to God and reminded us how powerfully His touch can impact our lives:
"Believing is nothing other than, in the darkness of the world, touching the hand of God, and in this way, in silence, hearing the Word, seeing love."
Finally, take comfort in the words of Pope Francis:
"Christians do not believe in the darkness, but in the light of day; they do not succumb to the night, but hope in the dawn; they are not defeated by death, but they want to resurrect; they are not bent over by evil, because they always confide in the infinite possibilities of good. And this is our Christian hope. The light of Jesus, the salvation that brings us Jesus with his light that saves us from the darkness."
This article is not part of your continuing training. To access your required bulletins you must log in using the form in the upper left-hand corner of the screen. Then go to the TRAINING tab.