Joy
"Count it all joy!" When I first heard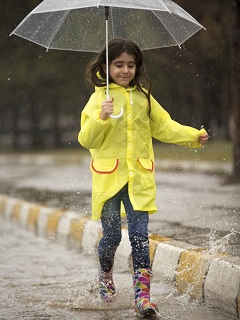 this phrase many years ago, I knew that I wanted to make it my life's mantra. I remember over-using the expression much to the consternation of the folks whom I encountered in ministry. I turned to this motto many times in my life when things were especially tough. It gave me comfort, it encouraged me, it reminded me of a deeper commitment and it helped me to reframe awful circumstances and encounters. I didn't know the answers or even the direction to take in search of them, but I knew that I was called by God to see difficulties as opportunities to embrace a way of life that was transforming.
When people came to me with their burdens, I offered them the choice of Joy, even in the face of their deepest sorrows. I reminded them of the scripture: "Consider it all joy… When you encounter various trials, for you know that the testing of your faith produces perseverance" (James 1: 2-3), and how the practice of finding Joy in all situations had changed my life. In searching for answers to life's challenges, finding Joy in the equation often led to a release of anxieties that made everything easier to bear.
The Catechism tells us that Joy is one of the fruits of the Holy Spirit: "The fruits of the Spirit are perfections that the Holy Spirit forms in us as the first fruits of eternal glory. The tradition of the Church lists twelve of them: charity, joy, peace, patience, kindness, goodness, generosity, gentleness, faithfulness, modesty, self-control, chastity." (CCC1832)
However simple it seems, the seeking of Joy is transforming. It reminds us of the belief that our lives are rooted not in the suffering, but in the resurrection: "We worship you, Lord, we venerate your cross and passion and we praise your resurrection. Through the cross you brought joy to the world." (Good Friday Liturgy)
This article is the copyrighted property of National Catholic Services, LLC. All rights reserved. For permission to redistribute, please communicate with: editor@virtus.org

This article is not part of your continuing training. To access your required bulletins you must log in using the form in the upper left-hand corner of the screen. Then go to the TRAINING tab.