Our Communities Thrive Because of You
April 15-21 is National Volunteer Week. Now,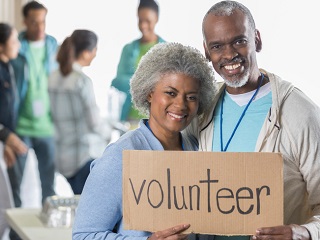 you and I know that there are "weeks" to recognize just about everything these days, from bosses to coffee to pirates. But this week actually matters, because of the incredible impact that people like you have on individuals, families and entire communities.
We know that you don't have to use your time and talents and put them at the service of others, but if you do, on behalf of the wider community, we appreciate it. Think of all the volunteers who have made a difference in your life—the coach you had as a kid, the person from church who visited you in the hospital when you had your first child, the person who invited you to be part of a community at church or in another organization. Volunteers are teachers, mentors and the helping hand that we all need to thrive.
Here at VIRTUS, we also know that volunteering often requires the additional gift of time it takes to go through training, background screenings and compliance, etc. It isn't the most glamorous way to spend your time, but it enables us all to protect children and that is invaluable. Please know that we appreciate the effort you put into your role caring for and guiding children!
This week, take the time to thank a volunteer who matters in your life. Thank God for the gifts He has given you to share with others. Reflect on whether there may be an additional way you are being called to volunteer.
Happy Volunteer Week!

This article is the copyrighted property of National Catholic Services, LLC. All rights reserved. For permission to redistribute, please communicate with: editor@virtus.org
This article is not part of your continuing training. To access your required bulletins you must log in using the form in the upper left-hand corner of the screen. Then go to the TRAINING tab.