This Holy Week
"Oh what could my Jesus do more?"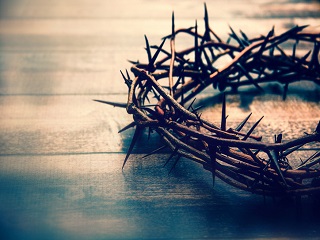 Participating in the liturgies of Holy Week bring us closer to God, ourselves and others in a very powerful way. The culmination of Lent is Easter and the joys of the resurrection; however, it is preceded by a week-long retreat, if you will, where we enter with Jesus on the most important journey of humankind. Walking with Jesus as he enters Jerusalem, celebrates with his disciples at the Last Supper and then through His horrifying arrest and torture is almost too much to take. That is why we do it together through our liturgical celebrations where we find comfort in the sharing of scripture, knowing we are not alone and never have been. We stand shoulder to shoulder with our fellow believers who come full-hearted, to re-live the most important story of our time.
An old hymn found in many hymnals at turn of the century, but with no citation for an author, speaks clearly to the wonderful mystery of Holy Week. Its words are simple, haunting even, and their meaning touches the heart deeply:
"Oh! what could my Jesus do more,
Or what greater blessings impart,
Oh! silence my soul, and adore,
And press Him, still nearer thy heart.
'Tis her from my labors I'll rest,
Since He makes my poor heart his abode;
To Him all my cares I'll address,
And speak to the Heart of my God."

This article is the copyrighted property of National Catholic Services, LLC. All rights reserved. For permission to redistribute, please communicate with: editor@virtus.org
This article is not part of your continuing training. To access your required bulletins you must log in using the form in the upper left-hand corner of the screen. Then go to the TRAINING tab.