Blessings This New Year 
The excitement of a new year is upon us and we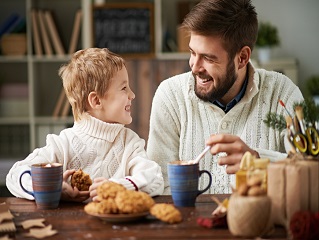 eagerly welcome 2020 with bells and whistles. It will be a wonderful year! We need it to be, we want it to be and we would like it to be.

We need it to be because of all of the pain and unrest in the world. Sometimes in our own families and communities pain becomes our unwanted friend in immediate ways through sickness, violence, poverty or loneliness. We don't need to look far to find a loved one suffering in one way or another, and this is only mirrored in our greater society through divisions and separations all in the name of good intentions, it seems. We need a good year to begin a new slate of hope and promise.

We want it to be because we are loved by God and that love permeates who we are no matter how far we try to run from it or hide it. Our internal disposition is toward the good for ourselves and for all. We want a good year for the people in our lives who matter, and for those whom we see on the pathways of life. We wish each other peace, happiness, prosperity, and health in the new year because we love and are loved.

We would like it to be because we know that peaceful times offer us glimpses of the hope for heaven. When we are at peace, we do everything right. We breathe more easily, laugh more loudly and create more beautifully. We work, cook, clean, walk, talk, sing, love, inspire, affirm and rejoice so much better when we are at peace. It inspires us and propels us to greater and better places.

2020 will be a wonderful year as we unite our power as individuals, families, friends and communities to bring about wonderful things for ourselves and others! May you be empowered to carry out wonder throughout 2020, no matter what challenge or obstacle you might face.

This article is the copyrighted property of National Catholic Services, LLC. All rights reserved. To provide constructive feedback, or request permission to redistribute, please communicate with: editor@virtus.org

This article is not part of your continuing training. To access your required bulletins you must log in using the form in the upper left-hand corner of the screen. Then go to the TRAINING tab.